"Use your voice: Even when it's scary. Speak out, speak loud, speak strong. What you have to say is important and it should be shared."
ON INTERNATIONAL WOMEN'S DAY BUSINESS CONSULTANT SHARES ADVICE SHE'D GIVE TO HER 8-YEAR-OLD SELF
NEW research has revealed more than half of female entrepreneurs have been turned down for a loan to fund their new business, even as the Government pledges ambitious growth for the economy.
And this rises to more than two-thirds among black women, according to a survey by financial platform Tide.
The findings highlight the barriers women are still facing in business in the UK ahead of International Women's Day on Wednesday March 8.
Separate analysis suggests that women hold fewer than 9 percent of chief executive and chairperson positions, and just 14.8 percent of all roles in senior management in the UK's financial services sector.
The study by employment law specialists Fox and Partners found that progress is happening at a snail's pace.
The company estimates that, at the current rate, it will take 70 years to reach gender parity.
Daniella Genas, a leading business coach, has supported dozens of female entrepreneurs to grow their companies. Mother-of-one Daniella, juggles running her own business consultancy with raising an eight-year-old daughter.
Here, to mark International Women's Day, Daniella shares her advice on what the advice she would give to her eight year old self: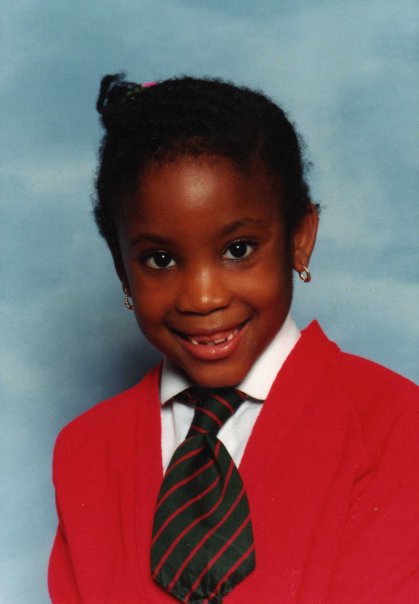 – Use your voice: Even when it's scary, especially when it's scary. Speak out, speak loud, speak strong. What you have to say is important and it should be shared.
– You are beautiful: Even though the world may tell you otherwise. You are beautiful inside and out. Don't believe anyone who tells you differently.
– Use your gifts. Even though you are young, you have so much talent in so many different areas. You can achieve so much more if you don't wait until you are older or more of whatever you think you should be. You can.
– Keep reading: There is so much to learn. Keep your head in those books. One day you will write your own.
– You don't have to be perfect to be perfect: It is ok not to get 100% on everything you do, as long as you try your best.
– They will tell you what you cannot do and who you cannot be:  Don't believe them. Use their negativity to motivate yourself. You will prove them wrong,
– Continue to Think BIG. You will achieve massive things and can achieve so much more if you do all of the above.
Daniella Genas is a multi-award winning entrepreneur, strategy and innovation expert.
Through her business, Be The Boss International, Daniella helps SMEs to transform their businesses. She has used her techniques, experience and training to generate significant results among the companies she has worked with. Key metrics include boosting turnover and profits, increasing staff, launching new products/services and driving brand awareness across several businesses, in a diverse range of sectors.  Daniella launched her first successful business in 2007 and sold it in 2015.
In addition to her entrepreneurial endeavours, Daniella is a University Lecturer, Charity Trustee, radio presenter and Visiting Industrial Fellow. Daniella's current focus is empowering SMEs  to build profitable, sustainable, systems-driven businesses.
With an MBA and Masters under her belt, alongside her entrepreneurial experience and formal business training, Daniella has a breadth of knowledge which has proven invaluable to the clients she works with. She has a proven track record of supporting clients to grow revenues by six figures. She is a respected media commentator and happy to speak to journalists on a range of issues relating to business and entrepreneurship: For media queries please contact Nick Owens at WTS Media via nick.owens@wtsmedia.co.uk